Byron Farmers Markets
Byron Bay – Thursdays 7am – 11am | Cavanbah Centre (temporary)
Bangalow – Saturdays 7am – 11am  | Behind Bangalow Hotel
Real farmers, real food! That's their aim, and you'll find locals a plenty turning up every week for just that. The farmer's markets have been around in Byron since 2002, surging in popularity and eventually expanding to Bangalow in 2004 where you'll find an abundance of fresh produce, just on a smaller scale. The farmers markets provide the perfect sustainable stage connecting producers, growers and farmer directly to the customer.
The location of farmers range from 2 minutes to 40 minutes away from both markets. The markets organisers conduct an auditory program to ensure all members produce and products supplied to the markets are grown on their farm.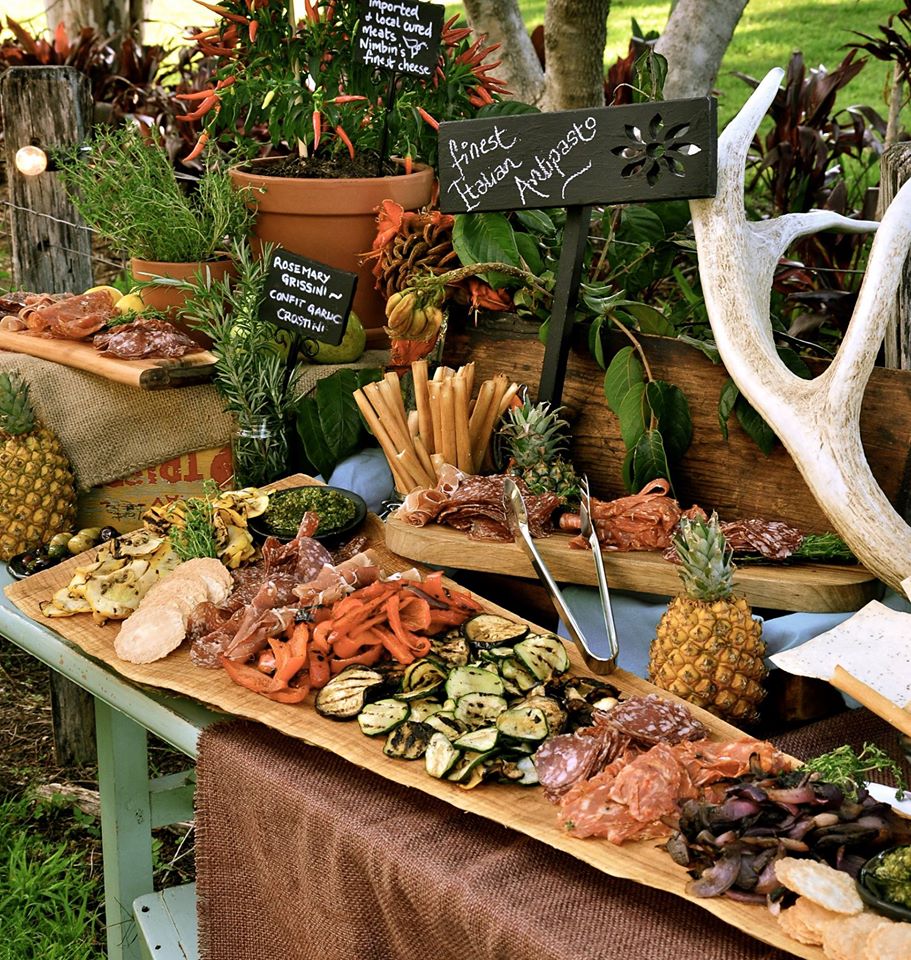 Being local, freshness is ensured and you'll find an a sensational selection of local organic fruit and vegetables, Brunswick Oysters, artisan cheese, wild caught smoked fish from Bay Smokehouse, Byron Bay Pork, freshly baked bread, fresh juices and Bangalow coffee. All offered by passionate producers, farmers, willing to share their story and recipe tips, in a relaxed outdoor atmosphere. At Byron Bay Adventure Tours we source all our salad ingredients weekly from the market that are provided on our delicious bbq lunches, included with every tour.
A school program operates, whereby schools supply a list of items their school garden needs and they fill it – including seedlings, equipment, farmer talks, excursions, fundraising at the markets and a school stall. What started as a vision, is now two very successful farmers markets in Byron Bay + Bangalow, inspired by local farmers, growers, environmentalists and families who all wanted the positive effects of a growers market in the area.
Note– Byron Bay markets now have 'Byron Magic Bus' running round trips from Jonson St bus shelter to Cavanbah centre every hour from 7.30am.
Want to know what you should be eating in Spring? Check out what's in season.
Spring Produce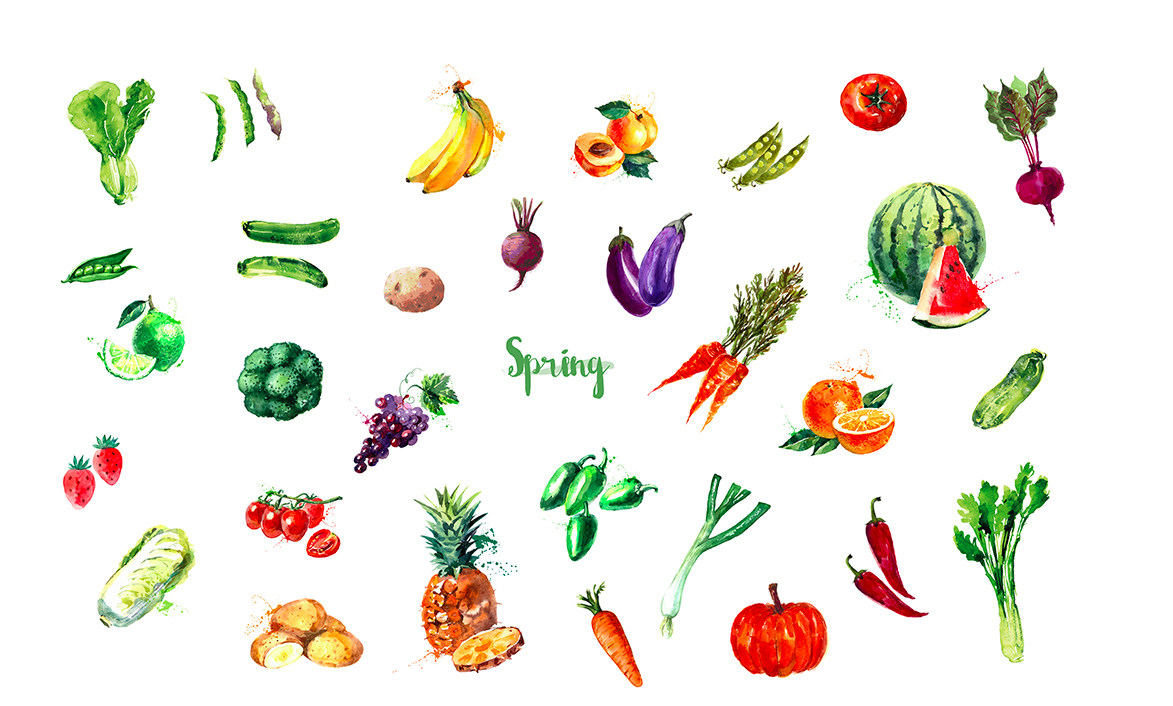 Courtesy Byron Farmers Markets
Spring Vegies
beans, beetroot, boc choy, broccoli, cabbage, cauliflower, carrots, celery, chillies, corn, cucumbers, eggplant, leek, peas, potatoes, pumpkin, shallots, snow peas, sweet potatoes, tomatoes, turnips, zucchini
Spring Fruit
bananas, blueberries, grapefruit, jaboticaba, nectarines, limes, watermelon, rockmelon, oranges, pineapple, strawberries
New Brighton Farmers Market
Every Tuesday, 8 – 11am
New Brighton Oval, River Street, New Brighton 2483
www.newbrightonfarmersmarket.org.au

Courtesy New Brighton Farmers Market
Combining a picturesque riverside location with over 30 farms and food producers was always going to provide the perfect meeting place for produce lovers. Live music, cooking demonstrations, regular workshops and a children's activity area amongst the farmers + growers all add to the community vibe every Tuesday.
Mullumbimby Farmers Market
Every Friday 7 – 11am
51 Main Arm Rd, Mullumbimby 2482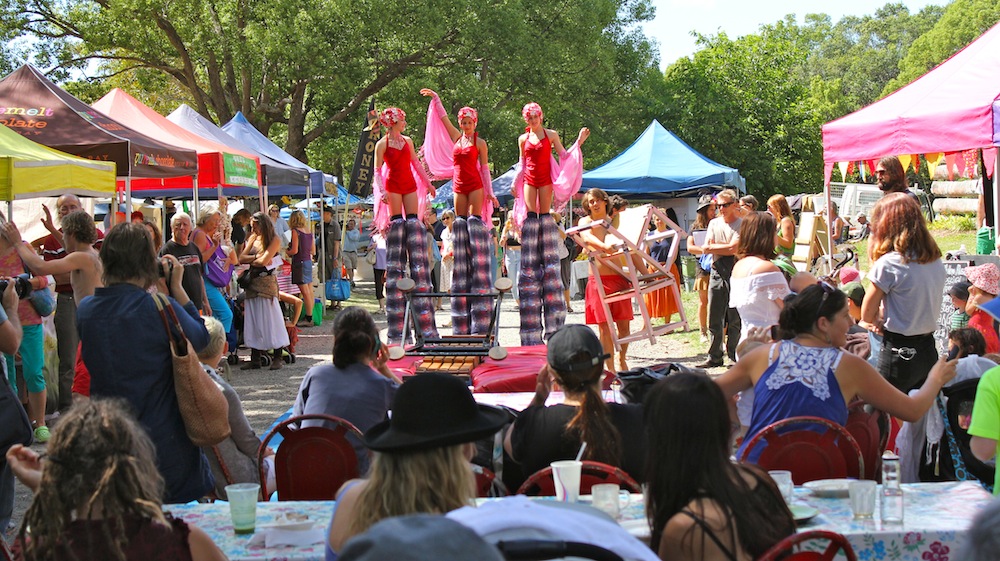 Courtesy Mullumbimby Farmers Markets
Nestled under the foot of Mount Chincogan is the colourful Mullumbimby's Farmers Markets. Worth the short drive to experience the vibrant community spirit and assortment of organic produce on offer. Special events, music, workshops, entertainers, activities for the kids and so many tastes of the hinterland region all come together to provide an eclectic experience.
MONTHLY Markets in the Byron region
Byron Bay Market
1st Sunday of the month, 8am – 3pm
9-minute drive from Elements
Butler Street Reserve, Byron Bay 2481
Brunswick Heads Markets
1st Saturday of the month, 7am – 1pm
18-minute drive from Elements
Fawcett St, Brunswick Heads  2483
Byron Flea Market
2nd Saturday of the month, 9am – 2pm
12-minute drive from Elements
Youth Activity Centre, 1 Gilmore Crescent, Byron Bay 2481
Lennox Head Community Market
2nd Sunday of the month, 8am – 2pm
28-minute drive from Elements
Mackney Lane, Lennox Head 2478
Mullumbimby Market
3rd Saturday of the month, 9am– 2pm
20-minute drive from Elements
Summers Park, cnr Stuart & Myocum St, Mullumbimby 2482
Bangalow Markets
4th Sunday of the month, 8 – 11am
18-minute drive from Elements
Bangalow Showground, 1 Market St, Bangalow 2479
All the markets in the region provide a perfect way to experience some of the unique offerings within the Northern Rivers 'food bowl'. The richness of the soil, the region's sub-tropical climate, the passionate producers and farmers all combine to offer an exceptional array of products and produce. Whether you're spending a weekend, a week, a couple of days, there's something on offer for all.
Why not tie it in with a Byron Bay Adventure Tour! It's suffice to say all adventuring requires the appropriate refuelling!