Byron Bay is not just for summer!
Despite being a NSW destination that is famous for its beaches and laid back summer atmosphere, there are plenty of things to do in Byron Bay in winter. As well as being beautiful, the area's mild weather and low winter rainfall make it an excellent choice for a mid-year break.
If you are heading up this way and trying to think of some activities, take a look at our recommendations for adventures on cooler days.
Rainforest and waterfall tours: Byron Bay is surrounded by some of the most spectacular landscapes in Australia. You may need to wear a jacket and scarf but winter is possibly the best time to see the area's stunning national parks and waterfalls. With low chance of rain, the crystal clear winter air can present incredible views of mountain ranges from many vantage points.
Choose between a comfortable sightseeing tour or a more adventurous trip that includes trail walking and an up-close-and-personal rainforest experience.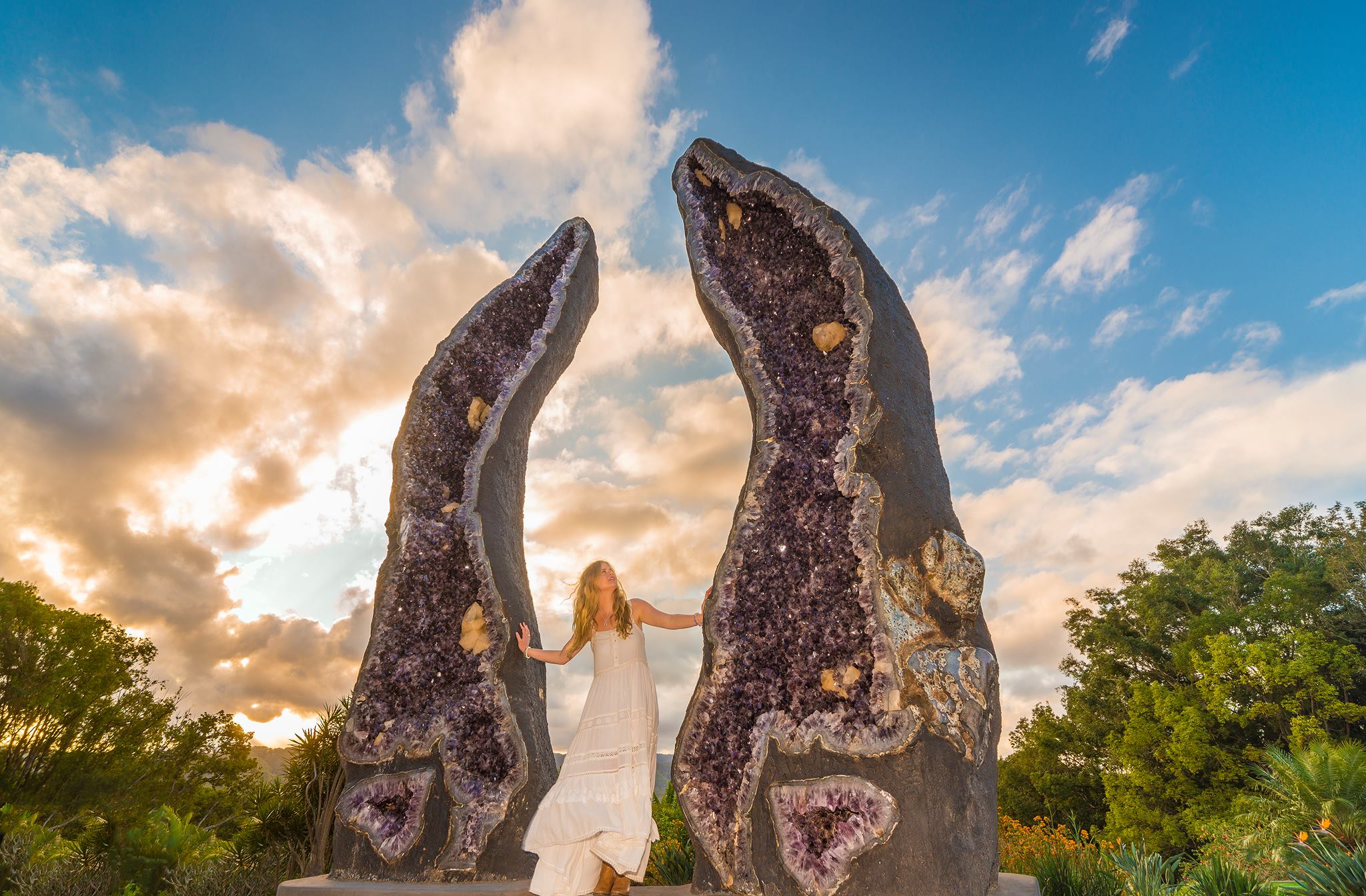 Crystal Castle
Sightseeing: Winter is a great time for sightseeing in the Byron Bay area. Instead of hiring a car and trying to navigate yourself, make things easy with a tour. Winter is a great time to check out 'The Farm' or to head out to the stunning Crystal Castle, a unique outdoor museum that is home to some of the world's largest naturally formed crystals.
Take a look at some full and half-day tours here.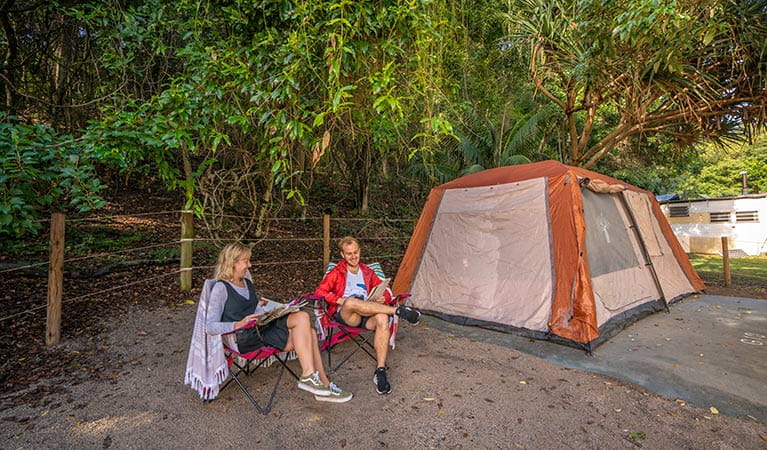 Woody Head Campground
Camping: Even in winter, camping locations like Woody Head campground has an average between 12° and 21°. This is fairly mild and if you have a decent sleeping bag you will be able to get a good night's sleep without shivering. If you're looking for a great campground with the lot – at Woody Head, you can pitch your tent, park your caravan or book a cabin to enjoy a pleasure-packed beach escape for the weekend or longer. There's plenty of things to do to make for a memorable holiday and enjoy the great outdoors, like exploring the rainforest and shallow reefs around the campground. Picture you and your family escaping to the winter sun for a camping holiday, where it should still be warm enough for a swim so remember to bring your cozzie.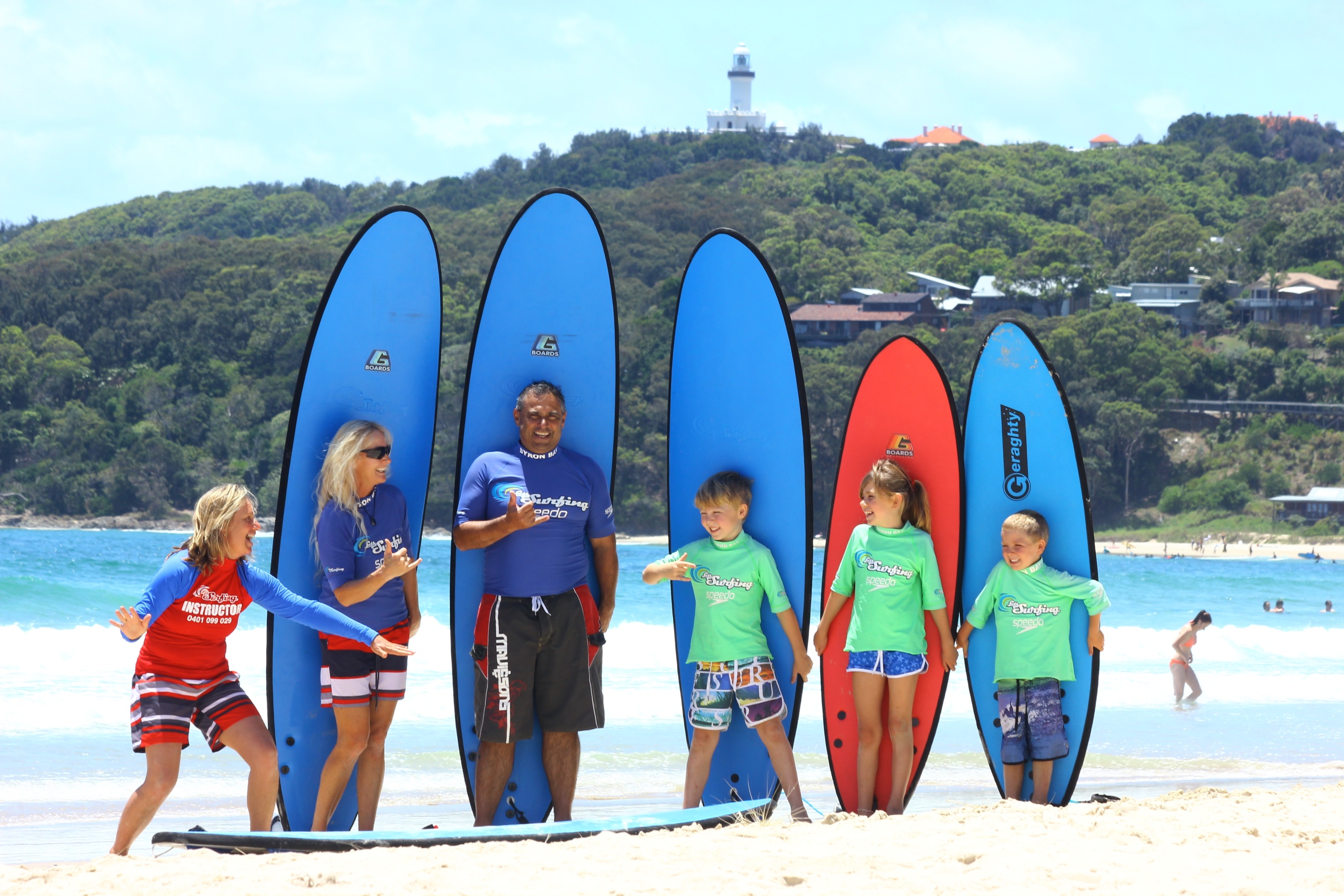 Let's Go Surfing Byron Bay
Surfing: According to surfline.com, June, July and August are the best times to go surfing in Byron Bay. Low-pressure systems and wind patterns create the best swells in the wintertime and the mild climate means the water temperature isn't too cold. Winter water temperatures in Byron Bay sit around the early 20s. Compare that to Sydney's Bondi, where winter temperatures only just scrape the 20s or Bells Beach in Victoria, where temperatures never get higher than 20º at the height of summer.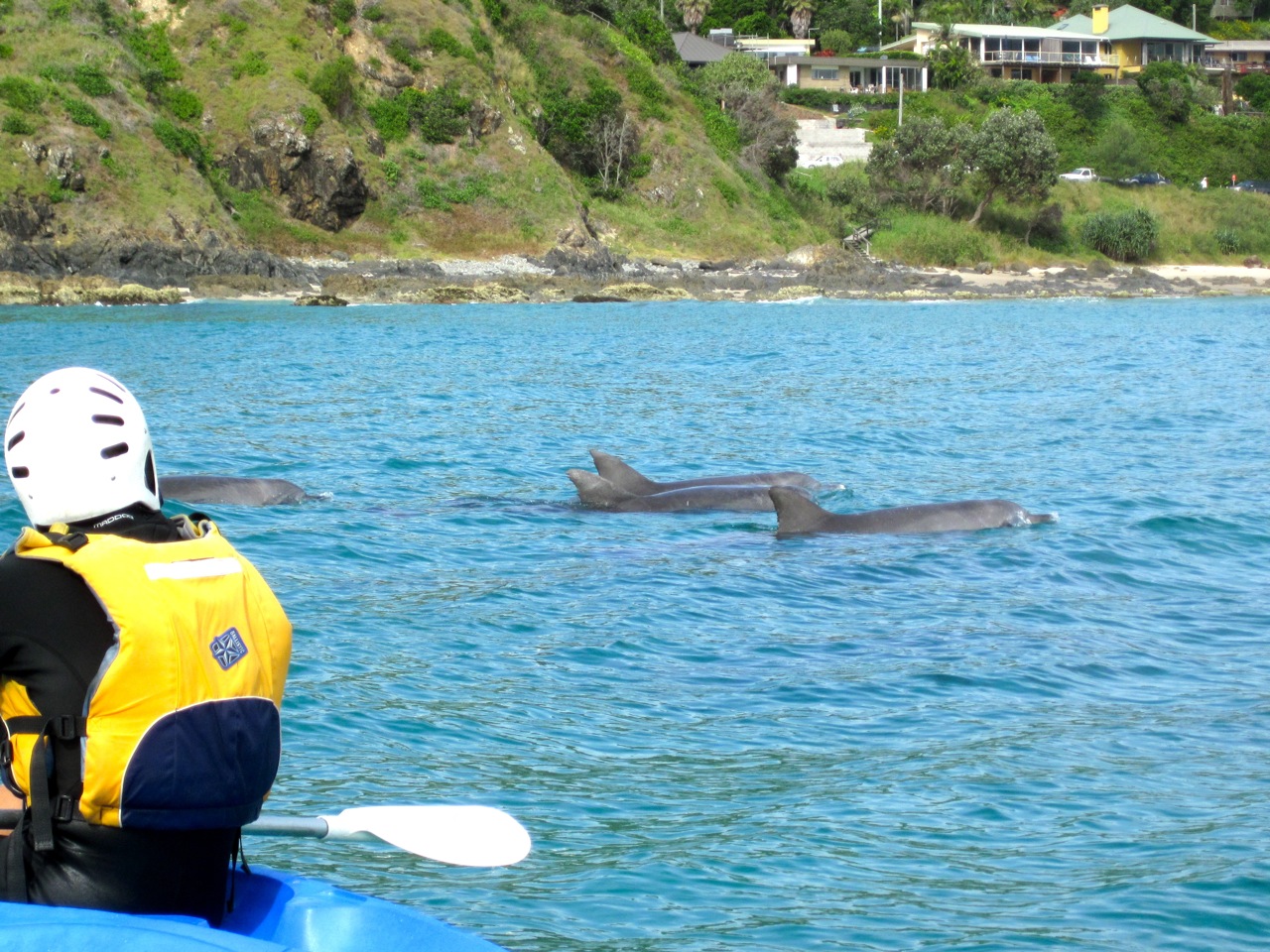 Go Sea Kayak Byron Bay
Kayaking: With such warm water temperatures and plenty of rivers, inlets and ocean, kayaking is another fun activity to do in Byron this winter. Kayaking tours can take you through stunning natural rainforest or out onto the ocean (keep an eye out for dolphins). There is probably no better way to get close to nature and winter is a perfect time to be on the water in and around Byron Bay.
Looking for fun things to do in Byron Bay in winter? Book a half-day Dolphin Kayak Tour or schedule a full-days adventure tour.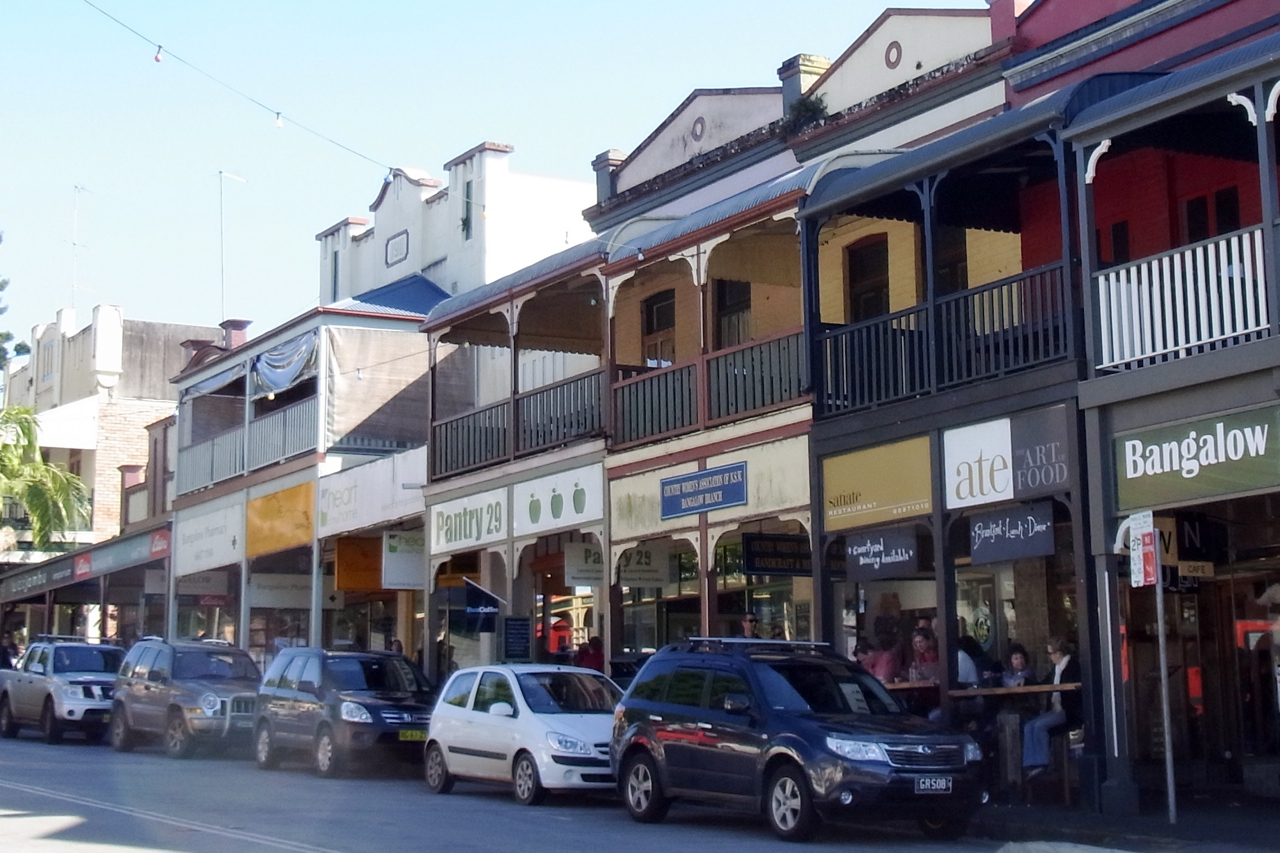 Bangalow
Food, wine, and culture: If you prefer to stay indoors when the mercury drops, you will still have plenty to do in Byron Bay. Try a half day tour which will take you to The Farm as well as nearby Bangalow, which has a fascinating mix of shops, galleries and cafes which serve locally sourced food.
Final tip: These days, travel is a little more complicated than it has been in the past. While Northern NSW is still the destination of choice for your holiday and there are always plenty of things to do in Byron Bay in winter, be sure to check travel restrictions and check what is open and which precautions are necessary.
Dreaming of a Byron Bay winter adventure? Our tours showcases this stunning destination, including the world-famous beaches of Byron, the glorious hinterland, the ancient rainforests and magnificent waterfalls of the World Heritage-listed Nightcap National Park. Tours are limited to a maximum of 14 people, which gives you a more personalised experience. Check out our tours to find out more and make a booking so you don't miss out on your preferred adventure.