Travelling to Byron Bay over the holiday period? Be prepared, Byron's enchantment is at the peak in summer – who can argue? The bay offers a charm well beyond the tourist destination persona. A fusion of hinterland backdrops, successful artisans, unique food experiences, ethical mindsets all coming together like a breezy summer love.  It's the perfect time to take a few of the roads less travelled and experience some of the region's other natural beauties.  So with summer on our doorstep here's six spots to cool off, unwind and get back to nature.
Killen Falls
Word is on the street about this picturesque spot, located about a 20minute drive from Byron Bay, off Friday Hut Road on Killen Falls Drive, Tintenbar. Tucked away in lush natural surrounds, Killen Falls is one of several waterfalls in the region and is home to one of the last standing remnants of the big scrub rainforest. The big scrub rainforest once covered the Northern Rivers, until the cedar clearers took most of this forest. Therefore the reserve holds a significant place in Northern Rivers history.
Be sure to pack a picnic, your swimmers, and decent walking shoes as the track is steep and rocky at times. We know, you know, but ensure you take any rubbish with you as being a secluded location – there are no facilities.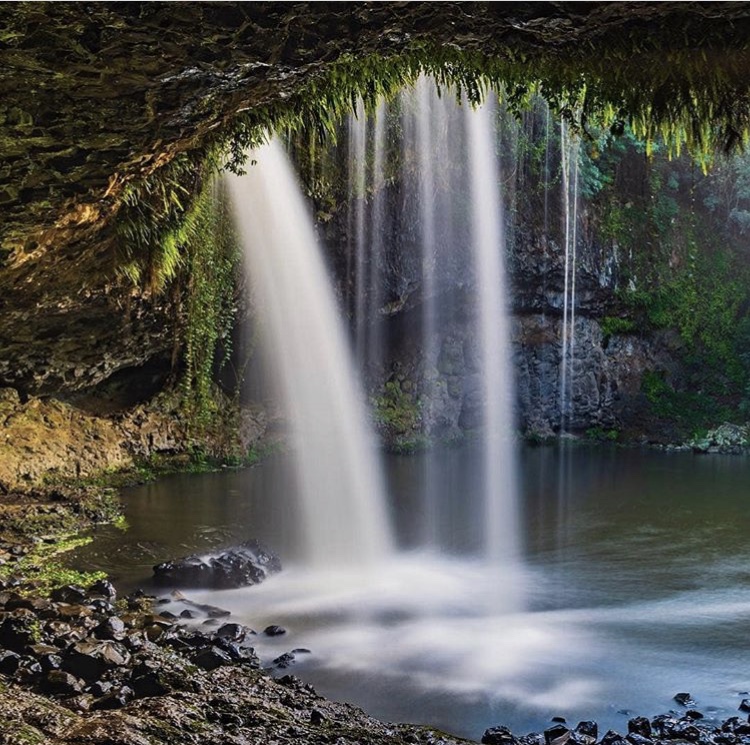 Image- Marissa Knight Photography
Harry Hills Beach
Brunswick Heads no longer needs an introduction – a quaint seaside village with ebbs and flows of Gold Coast days gone by. Located about 15 mins north drive of Byron Bay, you'll find Harry Hills Beach tucked into the other side of Brunswick River. It's here you'll find a serene spot, with views up to the Northern Rivers Hinterland and Mt Chincogan. Calm, protected with crystal clear waters, Harry Hills Beach is perfect for families, a lazy picnic, a spot to launch that paddleboard or kayak. Access this picturesque spot by driving the long way round through Ocean Shores and New Brighton along North Head Rd and into the North Head Nature Reserve.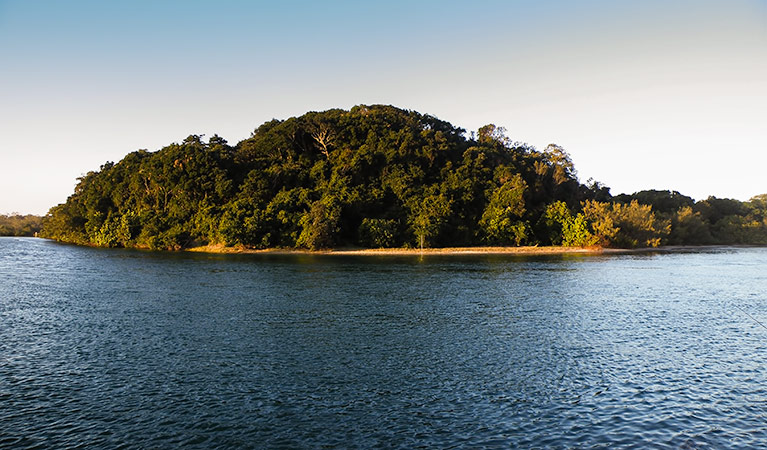 Image: National Parks NSW
Lake Ainsworth
Located in the beautiful seaside village of Lennox Head, Lake Ainsworth is a tea-tree stained dunal lake, located just over the sand dunes of Seven Mile Beach. This is the perfect spot for an invigorating swim, following a salty dip in the ocean. The lake's tranquil conditions are ideal for canoeing, paddle boarding, child's play and floating around on inflatable pleasure craft. Visit late afternoon and you'll be rewarded with a serene sunset over the tea tree waters and native landscape. The lake is located at the northern end of Pacific Parade in Lennox Head.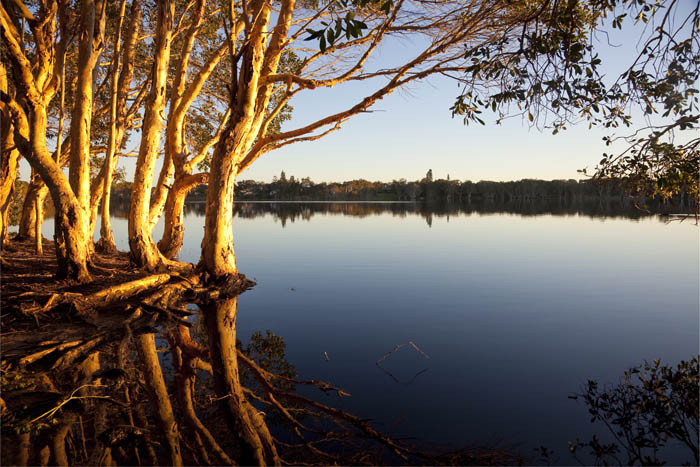 Image:  Mike Greenslade
Tallows Tea Tree Lake
While we're talking tea tree waters, it's worth noting the hidden lake tucked away behind the dunes off Tallow Beach, ideal for swimming. Again, you can stroll off the beach after a refreshing beach swim and dive into the invigorating experience of a tea tree lake. When these tea tree plants grow alongside a lake, as they do in these two locations, their oil slips down into the water, giving the fresh water a tea stained look – the healing properties of the tea tree oil are well known and will make your skin feel revitalised! Relax under the shade of the surrounding trees while you contemplate the next location on your Byron bucket list.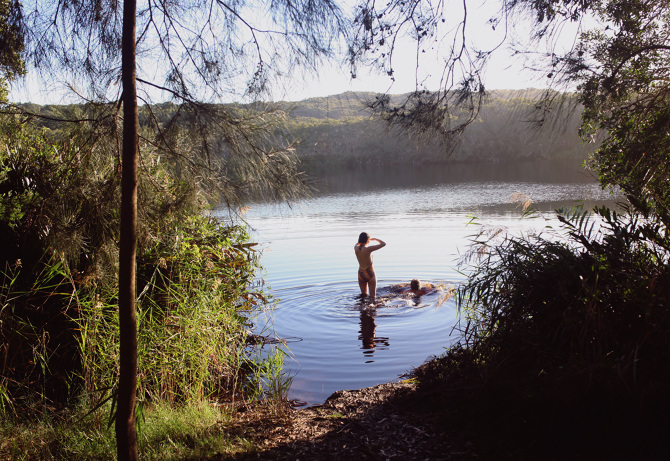 Image: The Travelling Light 
 Boulders Beach, Lennox Head
Still a location most will easily drive past on their north coast holiday migration, but one that offers panoramic coastal vistas, unassuming ruggedness and rockpools for exploring. Known by the locals as a popular surfing spot, Boulders Beach is aptly named after the boulders and
stones that make up the coastline.  The beach is also part of one of the first-ever declared National Surfing Reserves. Here, you'll beat the crowds of the more well-known beaches and is a perfect spot to venture over the headlands leading towards Lennox Head or Sharpes Beach.  To get there follow the coast road from Byron to Ballina. Watch for the signs as you go past Lennox Head, about a few minutes drive down off the road.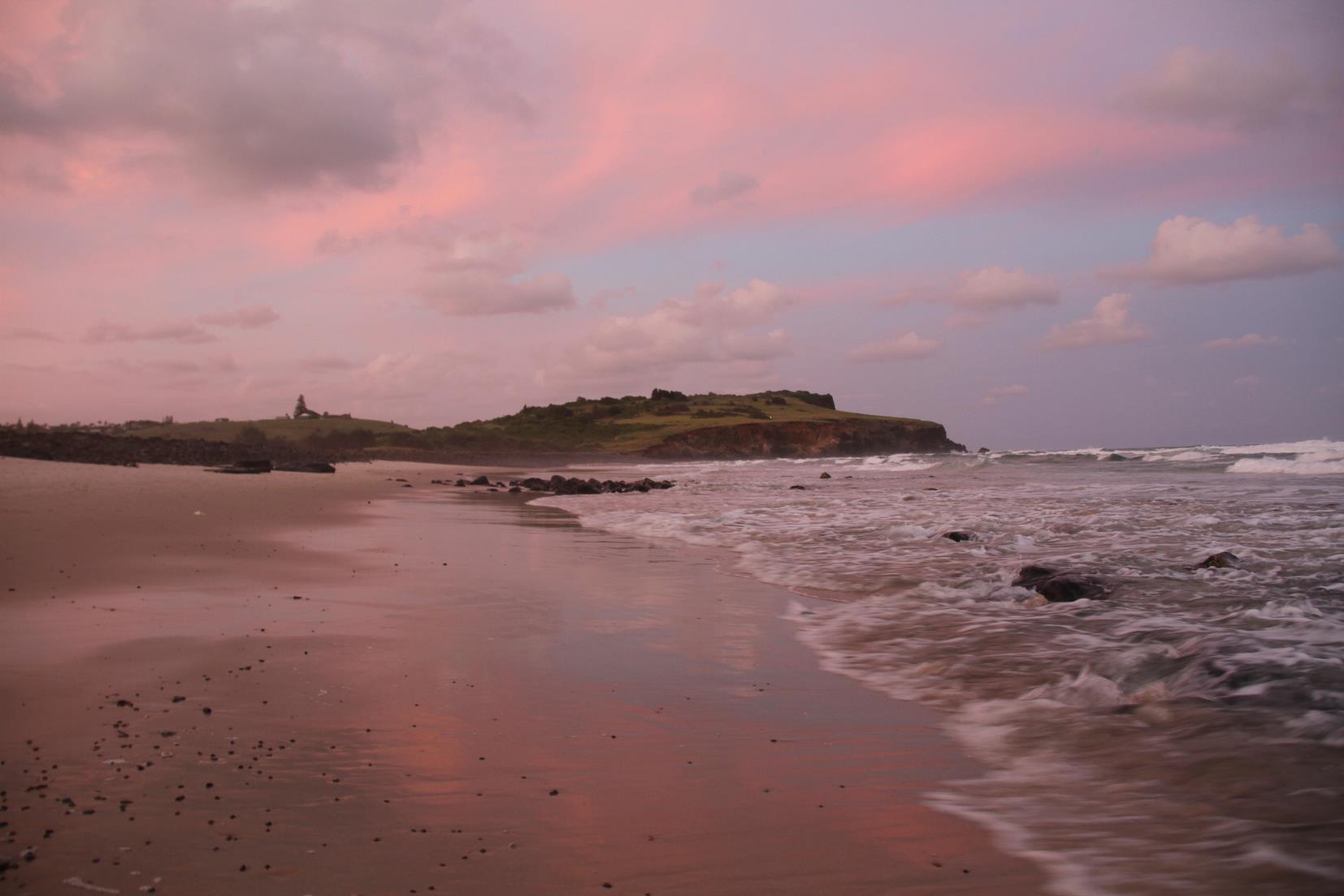 Minyon Falls
Located in the Nightcap National Park, Minyon Falls is a 100 drop waterfall and part a World Heritage listed area, filled with walking tracks, gorges and cascading creeks. A plunge at the bottom into the crystal, cool, pristine and non-salty waters of Minyon Falls
Waterfalls is a must – renowned for its powers of refreshment. Minyon Falls is in fact, a natural spa.
You can join us on our Big Day Out Byron Hinterland Tour(link) where you can fully immerse yourself in this magical place and let our tour leaders do the rest. Our guide will take you on the Minyon Falls Base Walk which leads from the Minyon Falls carpark and is a 2.2km  / 2hrs return walk.  The Minyon Falls Loop Walk is a 8km / 4hr round trip from the Minyon Falls Lookout or a 13km / 6hr walk from the Rummery Park camping area. This longer walk takes you a little deeper into the misty rainforest, past smaller creeks though to Repentance Creek. The falls can be reached by car in approximately 45mins from Byron – as the road to the falls is on an unsealed road, you may want to hop on one of our day or overnight tours, particularly if you are travelling alone or without a car.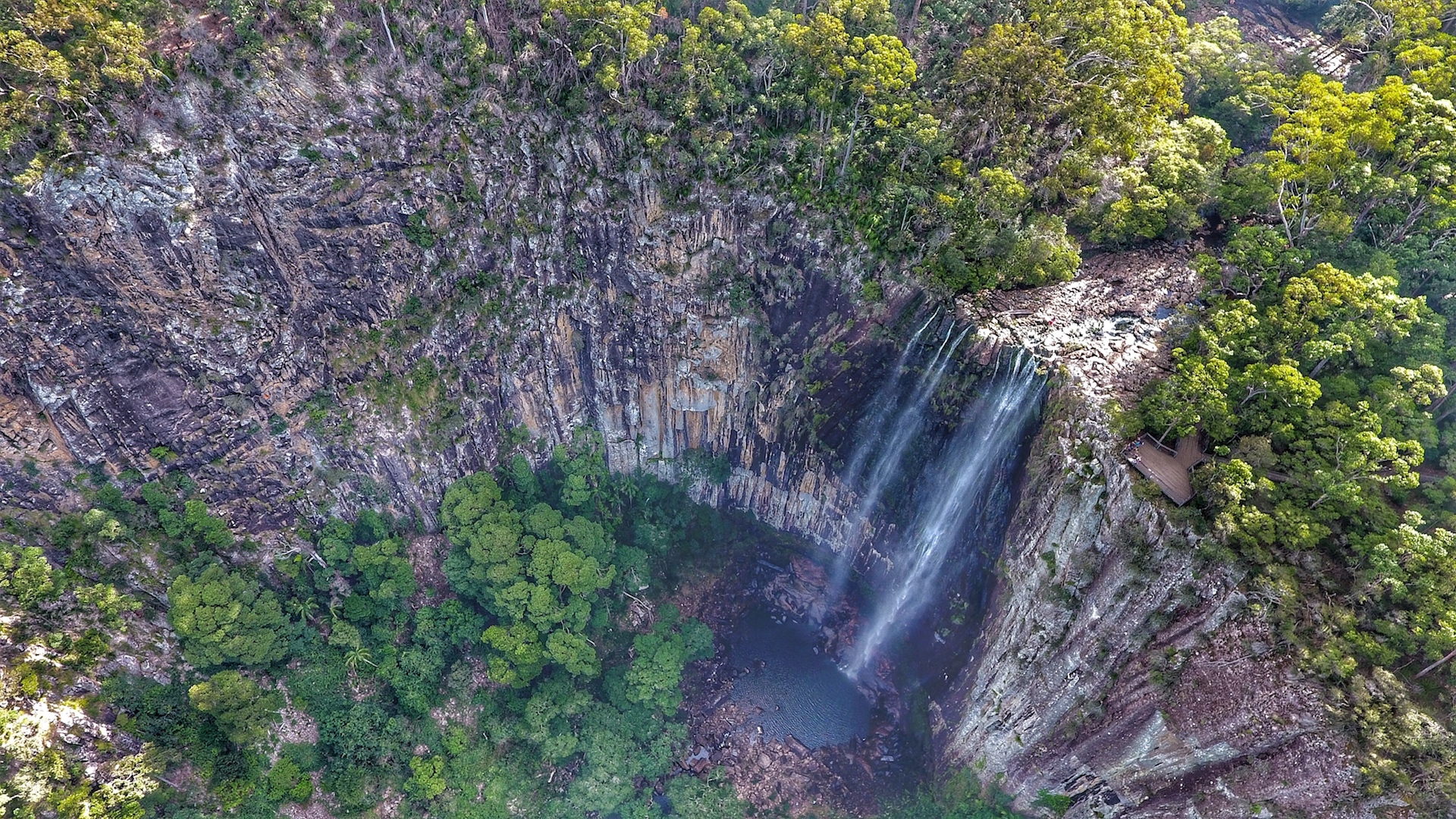 Be sure to go to National Parks NSW  to check for any closures or warnings to this area.