The history of our great southern land was built on the spirit of adventure, from the vast dreaming of our indigenous peoples to its exploration and settlement by the early navigators and pioneers. This month we explore our Top 5 Australian Adventure Travel Destinations – spanning every known landscape from desert to mountains and pristine alpine regions, tropical rainforest, caves and coral reefs, to grasslands and wetlands and snow. We feel it's our duty to give you a little inside information to help you find some excellent ways to take up the adventure challenge that is Australia.
So come with us as we countdown our top #5, before revealing the #1 place which holds our hearts and we know will capture yours.
5. Mole Creek Karst National Park – Tasmania
Renowned for its vast underground network of caverns, caves, natural tunnels and underground streams, Tasmania is home to more caves than anywhere else in Australia. Two of the jewels in Tasmania's caving crown are Marakoopa and King Solomon's caves which form part of a system of over 300 caves and sinkholes protected by the Mole Creek Karst National Park and the Tasmanian Wilderness World Heritage areas. A 40 minute drive west of Deloraine and 168km's North West of Hobart, these caves act as portals to a unique world below filled with unusual creatures including the largest publicly accessible glow worm gallery in the country.
Choose your own level of adventure in this remarkable location, from a leisurely walk through the main cave systems to the action and adventure of canyoning in the "wild caves". Canyoning is a cross between rock climbing, caving and abseiling and apart from taking you to places that would be impossible to reach on foot alone – it will charge you with a sense of accomplishment unlike any other! Be prepared to get wet and wild as you conquer the terrain and find yourself in awe of the cathedral-like caves, underground springs and waterfalls.
Words of advice: Don't forget to take warm clothes and be prepared to rug up, even in the warmer months it can get quite cool especially as evening falls.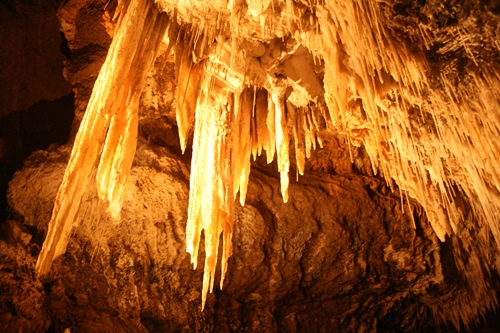 4. Laura, Cape York – Queensland
304km's North West of Cairns is the Cape York Peninsula. This journey will not only take you cross country; it will transport you back thousands of years. Near the township of Laura, rising out of the wide and shimmering horizon is an escarpment that protects treasures beyond measure. Here you will discover the history and art of a culture and people whose uncounted generations made their home in this incredible landscape. It's easy to forget about everything as you stare up at the endless sky and hear the crunch of the sand and rock beneath your feet.
The Quinkan rock art galleries of Split Rock, Yalangi and Mushroom Rock are listed among the top 10 rock art sites in the world, with some dating back more than 30,000 years. To reach these rocks you will need to so some hiking so we recommend you visit the Quinkan and Regional Cultural Centre before you embark. Here you can gather information, maps or engage the help of local guides who run tours explaining the significance and importance of these sites and stories to the local indigenous people. Adventurers, art lovers, history buffs can all be satisfied gazing at these paintings and, interestingly, despite the North Queensland heat you may notice an eerie sensation of calm and cool wash over you in this sacred place.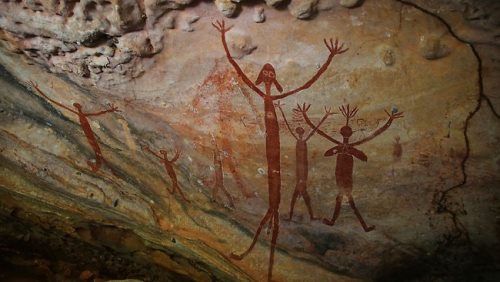 Words of advice: Always carry water with you and sun protection as the Cape York heat can be quite draining, even over short distances.
3. Mansfield in The High Country – Victoria
A trip to the alpine and high country regions of rural Victoria will put you in touch with a pioneering spirit, hillsides of romantic wildflowers and panoramic mountain views that will leave you awestruck. The best place to launch into everything the high country has to offer is from the rural town of Mansfield, a 2 ½ hr drive from Melbourne. White water rafting, canoeing, cycling, 4WD touring and rock climbing are all on offer. But the most authentic way to see this picturesque landscape is on horseback. The rural heritage of this region is showcased and experienced in its true essence while you're up in the stirrups and saddle. There are a host of operators offering horse riding trails from beginners to advanced, with some even taking in historic Craig's Hut, made famous by the 1980's iconic movie 'The Man from Snowy River'. Based on the poem from bush laureate Banjo Patterson, this is the gripping yarn of horsemanship and the wild brumbies of these mountain regions.
Aside from the horses you can also have a wild animal encounter by including an overnight stay at the Mansfield Zoo, a 30 acre park-like zoo with over 100 native and exotic animals. Stay bushman style in a deluxe swag with the sounds of the animals as your lullaby. From 24th October to 4th November each year Mansfield also plays host to the High Country Festival, 12 days of events celebrating the traditions and spirit of the region.
The high country also encompasses the winter time snowfields of Mt Bulla and Mt Hotham and you can get your adrenalin pumping with snowboarding, cross country and down-hill skiing. Victoria's high country definitely earns its place on our list with year round adventure – some not for the faint hearted.
Words of advice: If you're planning on driving to the high country during snow season make sure to include snow chains for your tyres and a 4WD is recommended for heading off the main roads.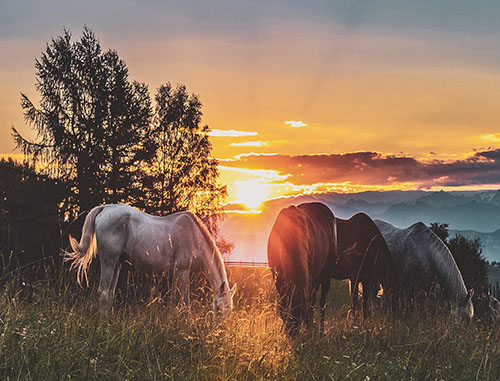 2. Kangaroo Island – South Australia
Wild, windswept and rugged in parts and calm and serene in others, Kangaroo Island is an adventure and nature lover's paradise. From sand boarding down giant dunes, game fishing, helicopter rides, quad biking through scenic bush or encounters with seals and penguins – you can get a dose of whatever you are chasing on this stunning island.
Kangaroo Island is a fantastic family adventure destination that can be as relaxed or as high octane as you like with something for everyone. There are a multitude of accommodation options for staying on the island from luxury to the more spirited camping adventure and by staying on the island you'll give yourself time to take in all that's on offer. The island also boasts some of the country's best gourmet delights including seafood, honey, cheeses and wines. With this in mind, those who like adventuring of the culinary kind can try following the farm gate and cellar door trails.
Words of advice: Kangaroo Island runs by its own set of unique seasons so check local guides to find out what time of year is best for the adventure you have in mind.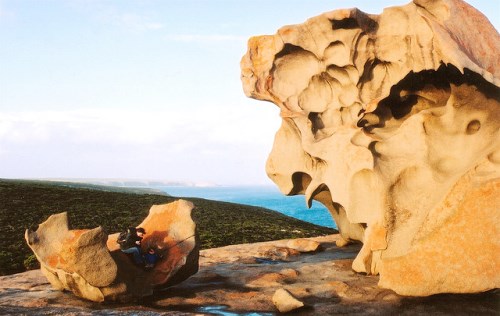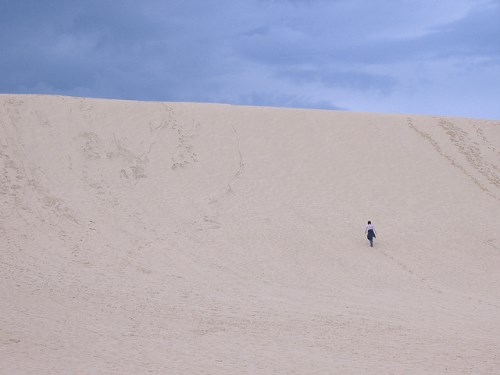 Images: Dean Wiles
1. Byron Bay – New South Wales
The most easterly point of mainland Australia, and our home, we believe that Byron Bay is the ultimate Australian adventure destination. Backpackers, celebrities and adventure enthusiasts are all drawn to Byron Bay's stunning natural beauty. From our world-famous beaches, lush green hinterland, subtropical rainforest and quaint villages and hamlets. The unique culture and lifestyle of "the Bay" (as it's affectionately known by locals) is also part of the allure along with eating out – which is a joy unto itself. Click here to read our Top 10 Healthy Byron Bay Eating Spots.
Adrenalin junkies are well catered for here in Byron Bay. You can take to the skies with joy flights available in hot air balloons, gliders, helicopters and even the indescribable experience of a flight in a gyrocopter. If you love the water then Byron has you covered with everything from surfing, scuba diving, snorkelling, paddle boarding and, our personal favourite, sea kayaking. During May to October the best place to be is in a sea kayak, getting up close to the migrating humpback whales. These ocean giants are guaranteed to thrill even the most hardened adventurers.
Here at Byron Bay Adventure Tours we live and breathe adventure, and whilst many things are apparent on first glance, it takes the knowledge of locals to reveal many of the region's true natural wonders. This is particularly true of the hinterland where the right information can reveal breathtaking waterfalls hidden amongst the forest, brilliant trails for mountain biking, bring you face to face with the native wildlife or take you to the highest point in the region to bask in the first sun rays to hit mainland Australia.
Words of advice: Local guides with local knowledge can often be the key to an extra special experience including places you may never have heard of before. Our tours also offer a hassle-free way to enjoy mountain biking, camping and sea kayaking without bringing any equipment with you on holidays. To view our Byron Bay Adventure Tour itineraries click here.