Mount Warning or Wollumbin, as it was originally named by the Bundjalung people (who were the traditional custodians of the land), stands 1156m above sea level looking down over the primal Gondwana rainforest and its inhabitants. This famous icon of the Tweed/Byron area has been listed in the 'Top 10 Australian Mountains to Climb' by Australian Geographic, has been climbed by thousands of people and even acted as a warning to Captain James Cook over 200 years ago on his voyage along the East Coast of Australia (prompting him to name it Mount Warning to alert future sea travellers of the dangerous offshore reefs). However we've compiled this list of things you may not have heard about Mount Warning and the surrounding Mount Warning National Park, with the aim of inspiring you to visit (or revisit) this wondrous and ancient part of Australia!
1. Hello Sunshine
While you may know that Cape Byron is Australia's most easterly point, did you know that Mount Warning is the first place in Australia to be touched by the sun each morning! A climb to Mount Warning's summit to watch the dawn is a must-do climb for anyone with an adventurous spirit!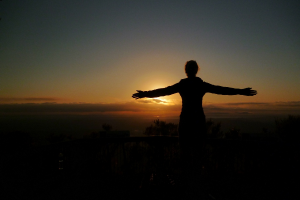 2. Step Up
The trail to the summit has over 1000 steps and is equivalent to climbing a 30 storey building. There is approximately 8.8 kilometres of track to complete the trip up and back down the mountain.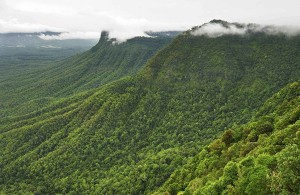 3. Incredible Diversity
The mountain provides a home to an unimaginable range of plants, animals, fungi and insects – with more than 200 species found nowhere else on earth! The mountain itself has 4 distinct environments – subtropical rainforest, temperate rainforest, wet sclerophyll forest and heath shrub land. As you ascend the mountain the weather can change considerably and temperatures can noticeably drop as you approach the peak.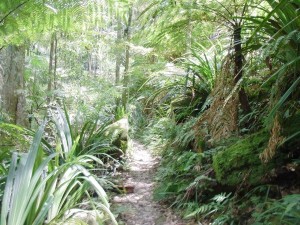 4. Crowd Pleaser
Over 100,000 people climb Mount Warning every year. As you can imagine, that amount of traffic could have a serious impact on the environment. That is why all visitors are asked to only leave their footprints on the mountain, so that future generations may continue to enjoy this remarkable natural wonder.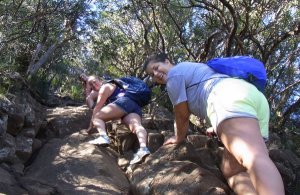 5. Did I Just Hear a…
Throughout the climb you may hear strange noises coming from the bush including camera shutters, chainsaws, car alarms and even what sounds like people talking. This can be a little unsettling, but you've just encountered a 'Albert's Lyrebird'. This vulnerable species has the bizarre talent of mimicking and producing a wide range of sounds and noises.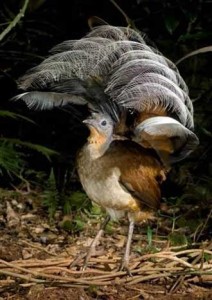 There is an indescribable feeling of satisfaction and achievement that Mount Warning bestows on all who take on the challenge and succeed. Here at Bryon Bay Adventure Tours we have the honour of helping and witnessing so many wonderful people from all walks of life make this journey and gain new appreciation for the magnificence of this World Heritage listed area. Whether it's for the wildlife, the landscape, the physical challenge or you can simply feel the mountain calling you – then come with us!
Our tours can get you there, bring you home and have the best time in between. Book Now.