Chances are if you've heard of Byron Bay, you're probably somewhat familiar with it as one of the top destinations in Australia to visit. Situated on the North Coast of NSW, Byron Bay is full of fun things to do and see, from enjoying a hearty breakfast at one of many quirky little beach side cafes or jamming out to your favourite tunes at a music festival hosted in Byron.
Without a doubt though, its most popular attractions are the stunningly beautiful beaches surrounding this easy-going seaside town. Byron Bay is an idyllic beach paradise loved both by its locals and visitors alike, and sees thousands of tourists flock to its shores each year. So, whether you're looking to catch a wave, or simply relax on the sand all day long, be sure not to miss out on these amazing beach spots when travelling to Byron:
1. Main Beach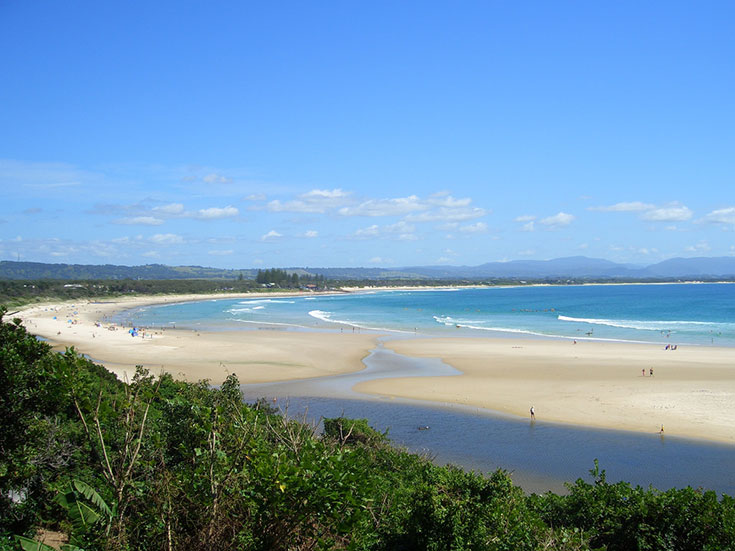 Main Beach Photo Source: https://flic.kr/p/cfU8F
A trip to Byron Bay is not complete without a trip to the Main Beach. This spot is is quite literally impossible to miss, sitting directly in front of town and where'll you see most of the action happening. Byron's Main Beach is perfect for about any kind of beach-day itinerary, from a family barbeque up on its grassy picnic area, to a swim and snorkel through its cool blue waters. The Main Beach is also home to the Byron Bay Surf Club, which patrols the beach all year round. If there's one beach to head to during your Byron Bay trip, make sure this is it.
2. Belongil Beach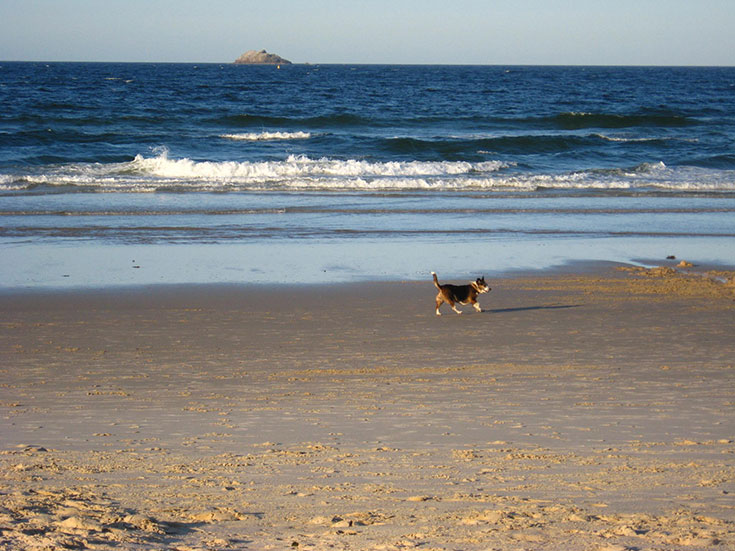 Belongil Beach Photo Source: https://flic.kr/p/4d2ZpE
Not far from the Main Beach, Belongil Beach is another popular location that is easily accessible by a short walk or car ride. A more mellow scene, Belongil Beach is perfect for a stroll along the beach, alone or with some friendly company. Bring along your dog too, as Belongil is one of the more pet-friendly spots in Byron. If you're looking for more adventure, pop on a pair of snorkels and explore the rich underwater heritage of the "Wollongbar Wreck", which also produces some decent surf breaks. Or, if you're feeling a bit more cheeky, head down to the most Northern end of Belongil Beach where clothing is completely optional.
3. Clarkes Beach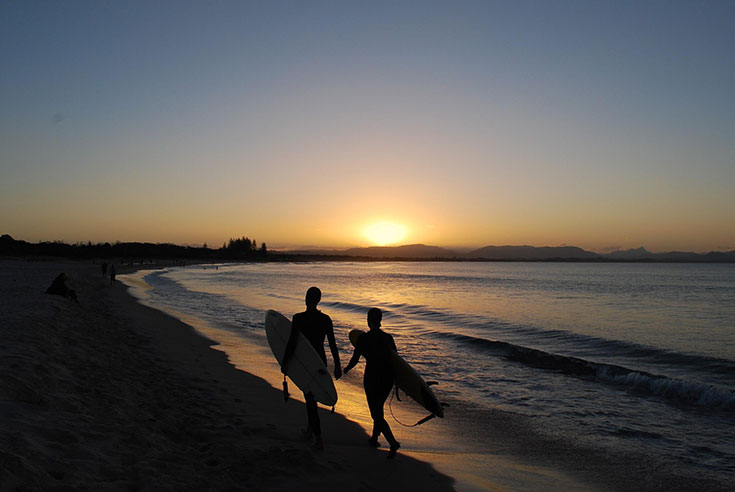 Clarkes Beach Photo Source: https://flic.kr/p/7WYHwm
Clarkes Beach is situated to the right of Main Beach, and is one of the more popular beaches on Byron Bay, for good reason. This wonderful beach is patrolled during the Summer and school holidays, and its conditions make it ideal for a range of fun-filled water activities, like windsurfing and snorkeling. For those after a surf, head towards the end of Clarkes Beach, for world-famous surfers destination, The Pass. From beginner to pro, the Pass provides great surf, all year round. Keeping it dry, Clarkes is also suitable for family activities like picnics and camping.
4. Wategos Beach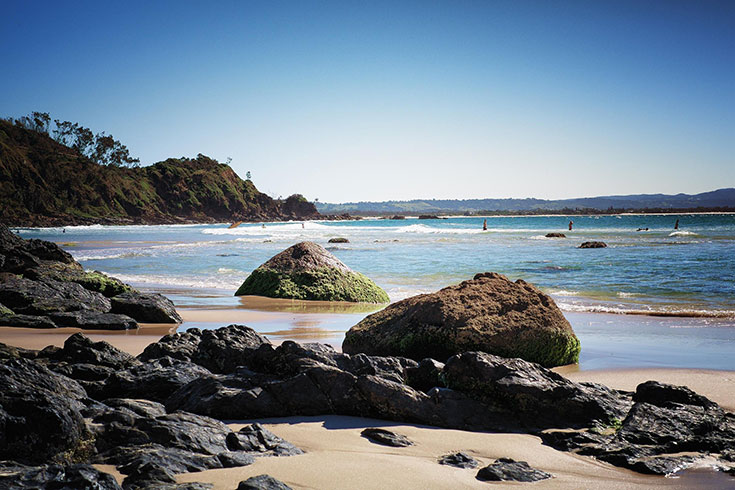 Wategos Beach Photo Source: https://flic.kr/p/ryFQfb
A more not-so hidden gem of Byron Bay is Wategos Beach, just further up from Clarkes Beach and the Pass. Wategos is a patrolled and sheltered beach, and nears the iconic Byron Bay lighthouse. This scenic area is also another popular surfing hotspot, suitable for most levels of surfers. Travel up to the end of the cape, and you'll find yourself at Little Wategos, Australia's most easterly beach. This tiny little spot can only be accessed by foot, but is worth the trip for its picturesque views and rock fishing activities.
5. Tallow Beach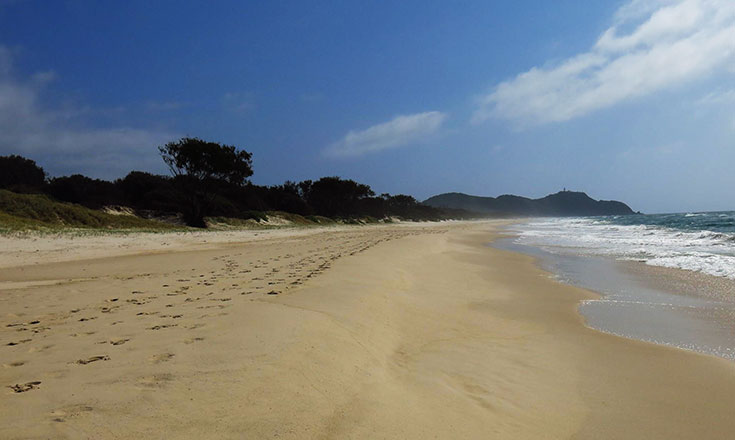 Tallows Beach Photo Source: https://flic.kr/p/pzcedf
Further out on the south end of town, lies the most photographed beach on the east coast of Australia, Tallow Beach. Located within the Arakwal National Park, there's also plenty of other outdoor fun to be had nearby. Just note, the waters at Tallow can be choppy and erratic, making activities such as swimming and surfing a little more on the dangerous side at times. As the beach is unpatrolled, just be sure to check conditions before heading in. Despite this, Tallow remains a popular place for activities such as birdwatching, whale watching, fishing or just soaking in the sun.
---
Byron Bay Hinterland Tours:
When you need a break from the sun, sea and sand, book one of our Byron Hinterland tours and visit cooling rainforests and fresh waterfall pools. Click here to discover more.