Vacation selfies. If you love or hate them, it'll be hard to avoid a few selfies in Byron Bay. There really is no better place to get camera-ready, whether you're an adventure seeker, born romantic or nature lover – we've chosen 5 hotspots worthy of a Facebook, Insta or Snapchat selfie.
#1 Mt Warning Summit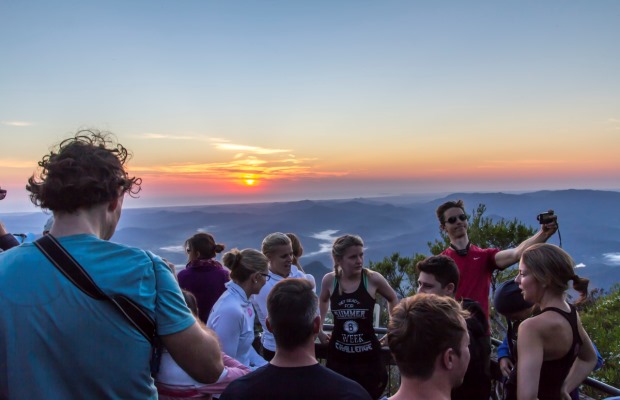 Mt Warning tops our list of ultimate destinations for a selfie. Perched on top of the highest point in the Byron Shire region, you'll get to capture you and the most magnificent sunrise views. Not to mention the bragging rights of climbing Mt Warning at dawn! Pretty. Darn. Impressive!
#2 Nightcap National Park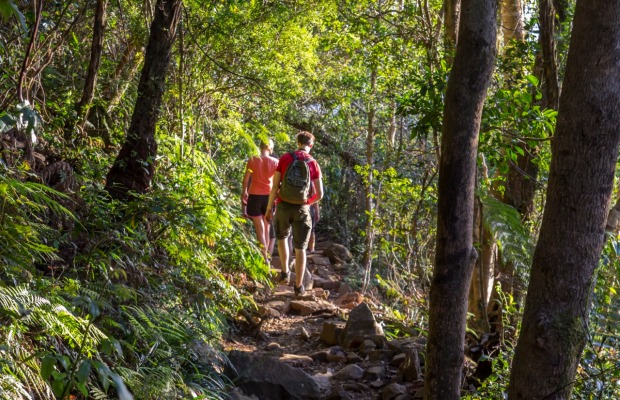 Be transported to the ancient rainforests of the Nightcap National Park and get immersed in this world heritage listed park. Take the time to soak up the smells, sights and sounds of nature and let time slip away. You'll see enormous fig trees, lush Bangalow palms and lyrebirds, goannas and koalas. What a natural fit for a little selfie promotion. Trust us, a picture of a koala will see your likes sky rocket!
#3 Minyon Falls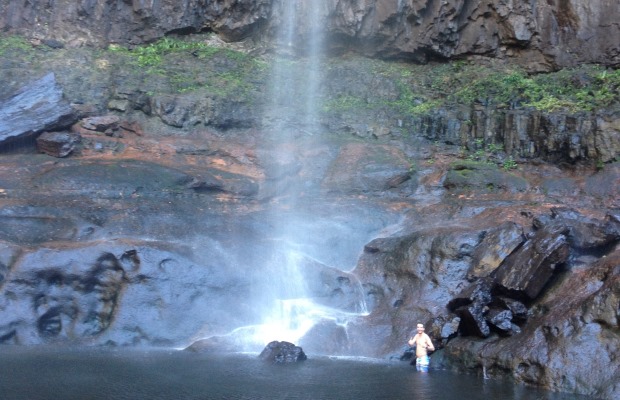 If you like your pictures to be dramatic, then a selfie swimming at the bottom of Minyon Falls is a must. The beautiful rock pool is surrounded by impressive rock cliffs on either side and the picture-perfect Minyon Falls above. Or head to the top of the falls, with lookout points that provide stunning 180-degree views of the hinterland and the powerful falls. Don't scrimp on these selfies!
#4 Gyrocopter Flying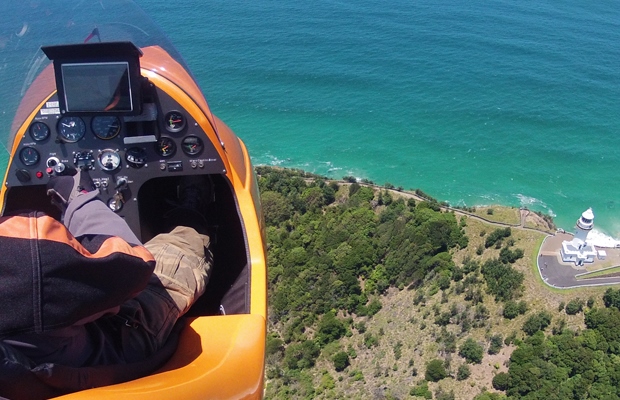 Thrill seekers looking for a different kind of selfie, need to check out our 360 Adventure Tour including a flight over Byron Bay. Aside from seeing the beautiful beaches and hinterland from the skies, you'll also get an adrenalin rush from flying in a gyrocopter! But remember when you're high to just be your #selfie.
#5 Hinterland Mountain Biking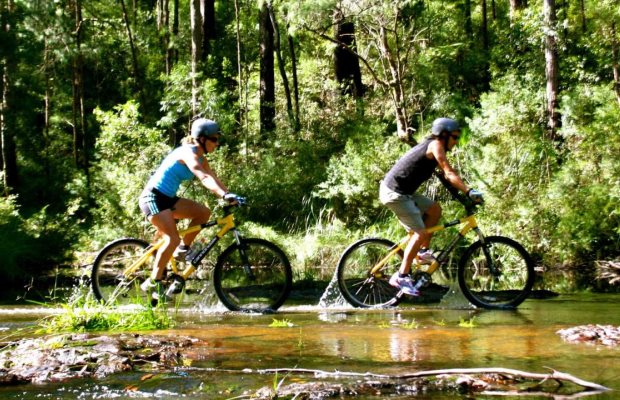 If you feel like getting off-the-beaten track and traversing the hinterland on two wheels, then head out with us on our mountain biking tours. Ride under the canopy of sub-tropical rainforests, enjoy incredibly beautiful views from mountain outcrops and cap off your adventure by taking a selfie of yourself and your (mountain bike) machine.
#6 Byron Bay Surfing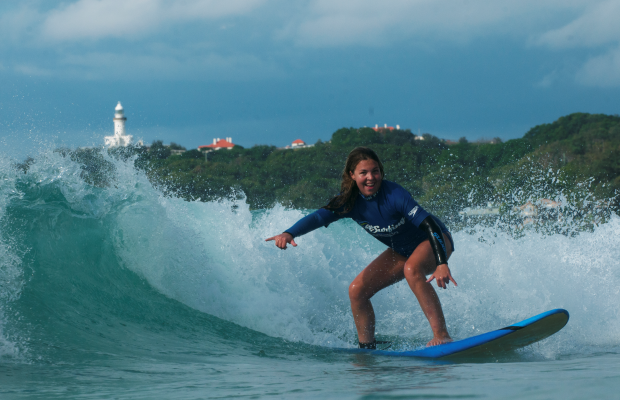 Byron Bay is one of Australia's best surfing destinations and a great place to learn how to surf. With so many local beaches, it's not hard to find that perfect elusive wave to get you standing up and surfing in no time. With Byron's laid back vibe and friendly atmosphere, all you need to do is bring your spirit of adventure. Don't be afraid to have fun and of course get some snaps of yourself riding the waves (or a wipeout!).
You mightn't like the term "selfie", but there are plenty of reasons to get flashing in Byron Bay. And don't forget to tag us in your pics or share on our Facebook page – www.facebook.com/byronbayadventuretours