No matter how fast it feels like the year is going (can it really be almost April, already!), no matter the gloom that summer is over for another year or how long the wait for the final season of Game of Thrones (isn't it excruciating?) – what is life without a little adventure!
This all has to mean one thing – time to get out of Sydney and hit the road to Byron Bay.
It's required. And just as required are some ideas on things to see and do. Whether it's beaches and surfing, national parks and mountain biking or consuming a few beers, we have you covered! So, get out of the house and hit the highway…
Best Beaches to Sink Your Toes Into
Seal Rocks
If you love crystal clear waters located in beautiful bays, then Seal Rocks won't disappoint. It's about three and a half hours drive from Sydney and a perfect pit stop for a swim or snorkel.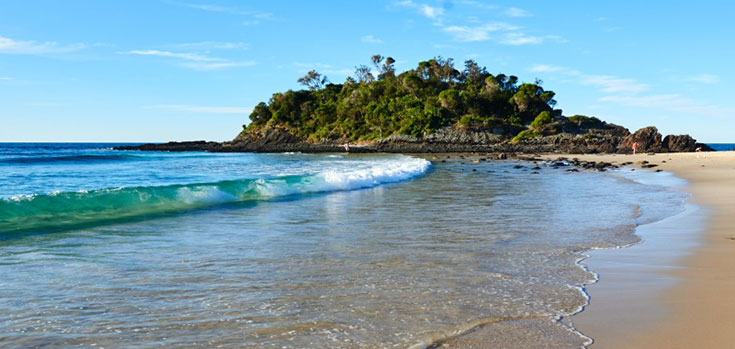 Red Rock Beach, Coffs Harbour
This is a must! There are two things you'll immediately notice about Red Rock Beach: it's hidden away (how much do we love secluded beaches that are off the beaten path!!!) and the impressive big red rocks.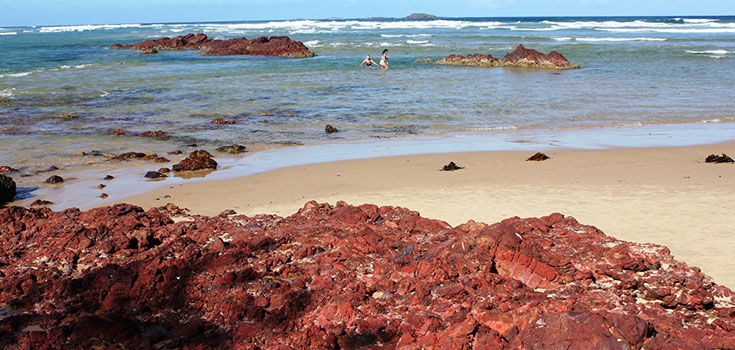 Trial Bay, South West Rocks
Located in Arakoon National Park and approximately a six hour drive from Sydney is the out-of-the-way Trial Bay. This protected piece of paradise is a beautiful sweeping beach with camp sites, a licensed (but low-key) restaurant and an old jail – if you're in the mood for some exploring.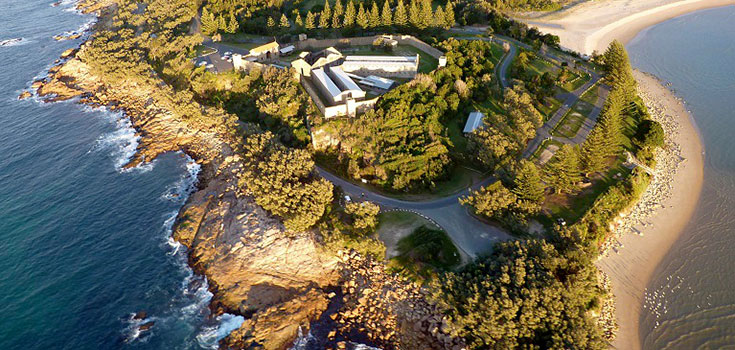 National Parks to go Wild For!
Bouddi National Park
Bouddi National Park is located on the Central Coast and has so much on offer. From historical aboriginal sites, swimming holes, great coastal walks, bush walking, beaches, pockets of rainforest and cycling trails.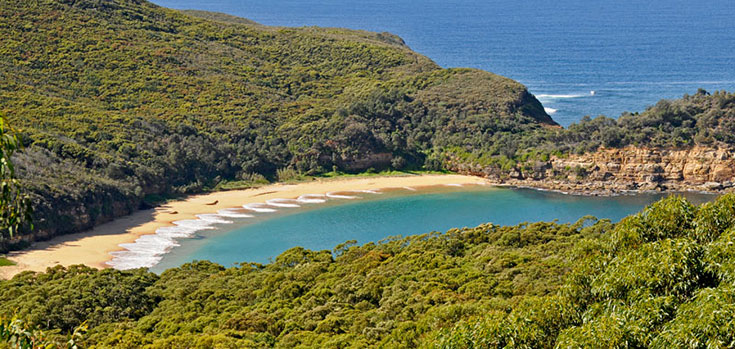 Arrawarra Headland
If you love your surfing, you're going to want to head here! Arrawarra Headland in Coffs Harbour is renowned for its fantastic point break, incredible views over Solitary Islands Marine Park and pretty rock pools.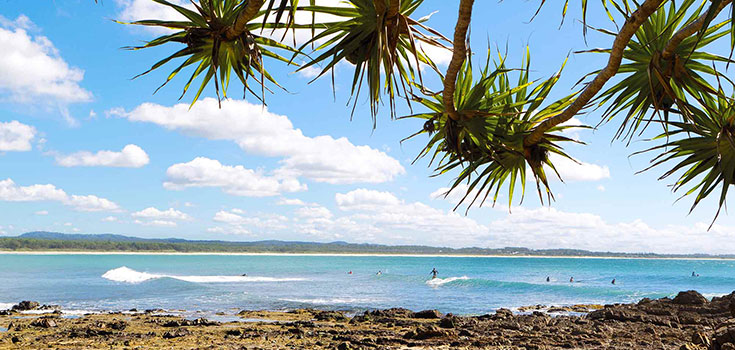 Bundjalung National Park
Bundjalung National Park stretches from Iluka to Evans Head and offers adventure seekers a world of fun. From river canoeing, mountain biking to exploring Ten Mile Beach. Adventure awaits here!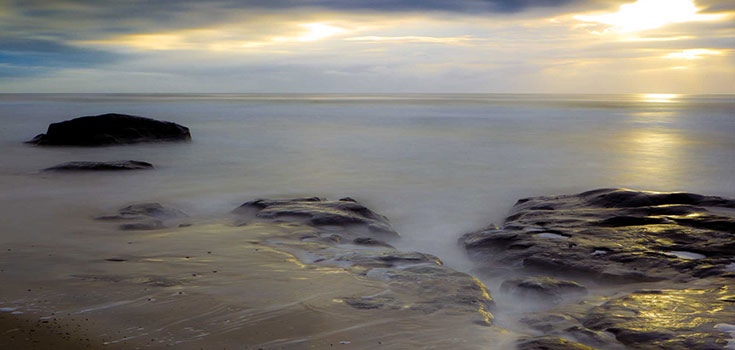 Food + Drinks to Keep you Fuelled Up
Road Snacks
Every good road trip needs good road snacks. Our picks? To break up the boredom, fortune cookies, guaranteed to provide hours of entertainment. And technically it can't be called a road trip without some trail mix. Oh, and dark chocolate – anything!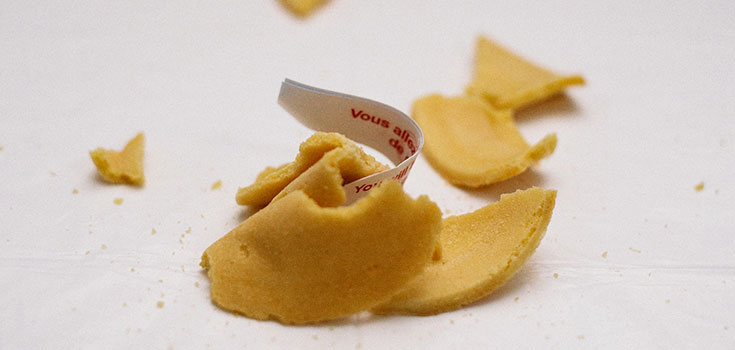 Ulmarra Hotel
The Ulmarra Hotel is a great old federation-style pub that sits on the magnificent Clarence River. This is a pub you need to visit regardless of whether you're having a beer or not. Plus they serve great coffee, food and have one of the prettiest beer gardens we've ever seen.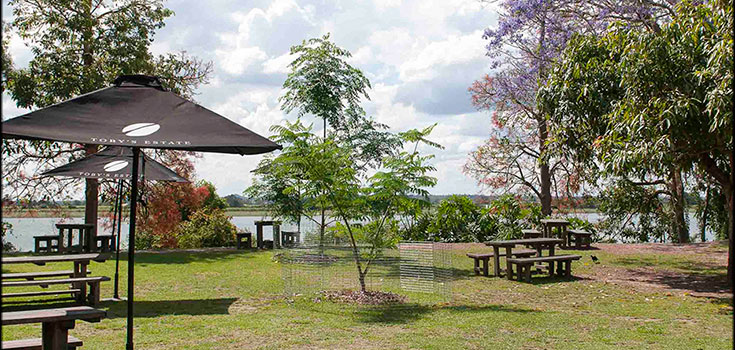 Beachwood Café Yamba
This café serves the ultimate in Middle Eastern authentic food this side of Marrakesh! We kid you not. Along with small glasses of very strong coffee, if you need to regain consciousness for the final few hours of driving to Byron Bay.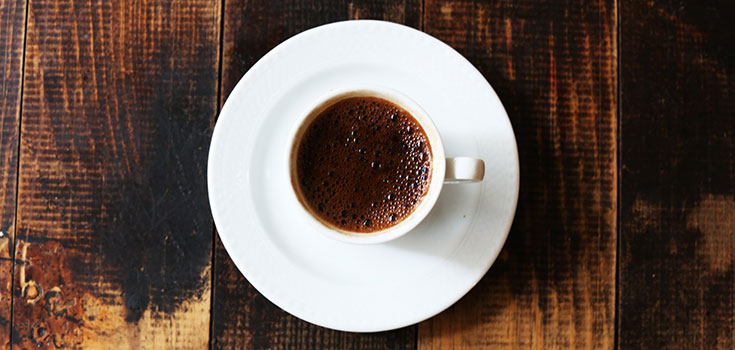 Images courtesy of: Feature: Juan Di Nella. 1. Pacific Palms Real Estate. 2. Coffs Coast. 3. National Parks. 4. National Parks. 5. National Parks. 6. National Parks. 7. Unknown. 8. Ulmarra Hotel. 9. Ozgu Ozden